The main objective of BIOASSEMBLER is to develop bio-Intelligent manufacturing processes for multiplex MEMS biosensors.
BIOASSEMBLER overall goal is to develop a new generation of biosensors manufactured through a bio-intelligent process for rapid and massively parallel integration of biomolecules onto silicon wafers. This new technology will enable important applications for microelectromechanical systems (MEMS) sensors, particularly as biosensors, that are not available until now.
BIOASSEMBLER also aims to understand how these innovative technologies will help in the transformation of the semiconductor manufacturing industry. The fusion of microelectronics and biotechnology will strength European leadership in this area and lead to increased business and work opportunities.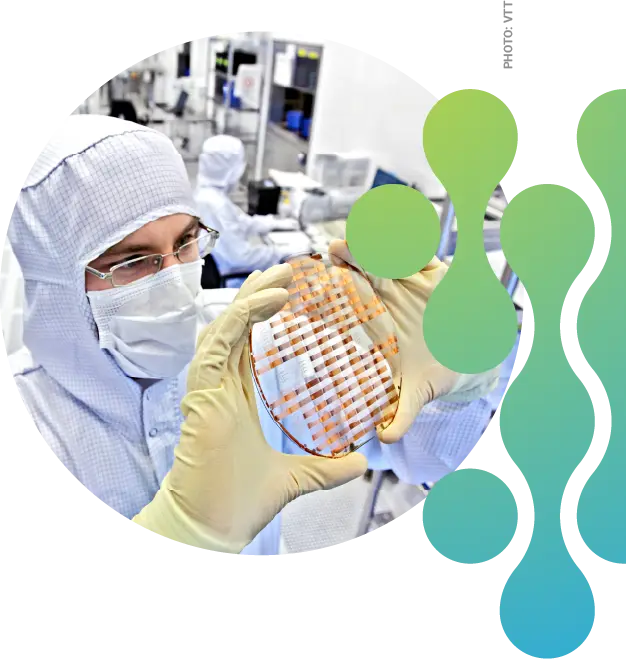 The project's practical objectives are:
Manufacturing of sensor arrays on silicon wafers
Photolithographic chemistry process for creating DNA zipcode arrays on silicon wafers
DNA-guided self-assembly process for addressing biomolecules to zipcodes on a silicon wafer
Method for efficient bioproduction of DNA-tagged, self-assembling antibodies
Wafer-scale integration of fluidics and silicon chips for scalable biosensor fabrication
Functional testing and validation of the biosensors in multiplexed bioassays
Assessing the societal and business challenges and opportunities involved in the technologies
BIOASSEMBLER will reach out to society to promote dialogues concerning the expected results and impacts throughout the lifespan of the project.